Balanced Life Planner by Julie Morgenstern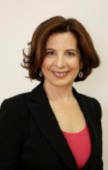 World-renowned organization expert, best-selling author, speaker and consultant Julie Morgenstern has partnered with Boundless Notebooks to create simple systems to help you stay on task and ahead of the game - at work and at home. Her cutting edge advice has been featured on programs from The Oprah Winfrey Show to Good Morning Americaand NPR, and she is regularly featured in a variety of print magazines and publications, including Forbes, Harvard Business Review, and The Wall Street Journal.
Product Features
Paper planning forces a necessary screen break which allows access to deeper parts of the brain.
Separate sections for Work vs. Home and Do vs. Call, enables task batching to boost efficiency.
Time estimating column helps you plan realistically and consider the value of each task before committing to it.
4 D column (Delete, Delay, Diminish, Delegate) encourages streamlining to avoid spending time on the unnecessary.
Free Space section provides a blank, lined section of each day to customize and use as you wish.
Time slots from 7am - 11 pm provide ample space for planning both professional and personal time which combats the subliminal message that planning is only for work, and improves balance.
Coaching messages embedded on every page whisper reminders to focus on what matters and plan tomorrow + 2 (a 3 day planning arc that enhances productivity).
Boundless's rearrangeable page format makes it easy to switch things around when your plans change.
Take a virtual tour of the Balanced Life Planner